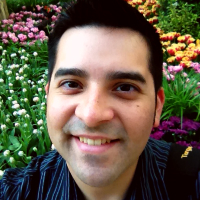 Eric Pizana, Executive Director, Inside/Out Youth Services
Eric Pizana joined the mission of Inside/Out Youth Services in April 2011. His leadership focuses on ensuring more lesbian, gay, bisexual, transgender, intersex and questioning or queer youth are finding what they need in the services provided "inside" at Inside/Out. Out in the community he provides trainings imparting skills for schools, foster care agencies and many more organizations to gain an understanding of LGBTIQ issues and how to make their world a safer place.
Prior to joining Inside/Out Youth Services, Eric worked at Urban Peak Colorado Springs for five years gaining a direct understanding of LGBTIQ issues and homelessness. His outreach efforts to at-risk and homeless youth have made hundreds safer and healthier.
Eric himself attended Inside/Out Youth Services as a young adult. Eric's testimonial about his experience at Inside/Out, "I don't just say Inside/Out Youth Services is a great organization because I work there, but because I used to attend myself. Coming out to my family was a devastating experience. Coming to Inside/Out, I learned I was not alone and met other youth who attended my school. There were adult volunteers who were proud of me even before I was proud of myself. Finding Inside/Out empowered me. It is my pleasure to say this vital mission succeeds today for the next generation of youth."
A military brat Eric lived in various parts of the world including Germany and Spain. Eric holds his Bachelor's degree in Psychology from the University of Colorado, Colorado Springs.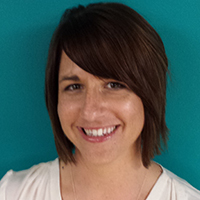 Ashley Perry, Fund Development Coordinator, Inside/Out Youth Services
Ashley was hired as the first Fund Development Coordinator at Inside/Out Youth Services. Her varied work experiences has provided a unique set of skills that she uses every day in her job. Ashley has a  Bachelor of Science degree in sociology from the Emporia State University, and a Nonprofit Certification from UCCS-Colorado Springs.  Her previous work experience has been working the program and fundraising at mental health centers, and United Way. Most recently before starting as Fund Development Coordinator, she was a program specialist and sports buddies manager at Big Brothers Big Sisters. She is a member of CSYP and active in volunteering within other local nonprofit groups within the community.