Together we give. Together we heal. Together we stand.
Thank you for your support of LGBTQ+ youth during this unprecedented time. 100% of your gift will fund expanded youth programs and direct services for COVID-19 relief. 
Assistance is available on a first-come, first-served basis and priority will be given to youth who are currently active in Inside Out programs and services.
Support Inside Out and our COVID-19 relief efforts by starting a fundraiser of your own! Join our super-star team of fundraisers and keep the momentum going!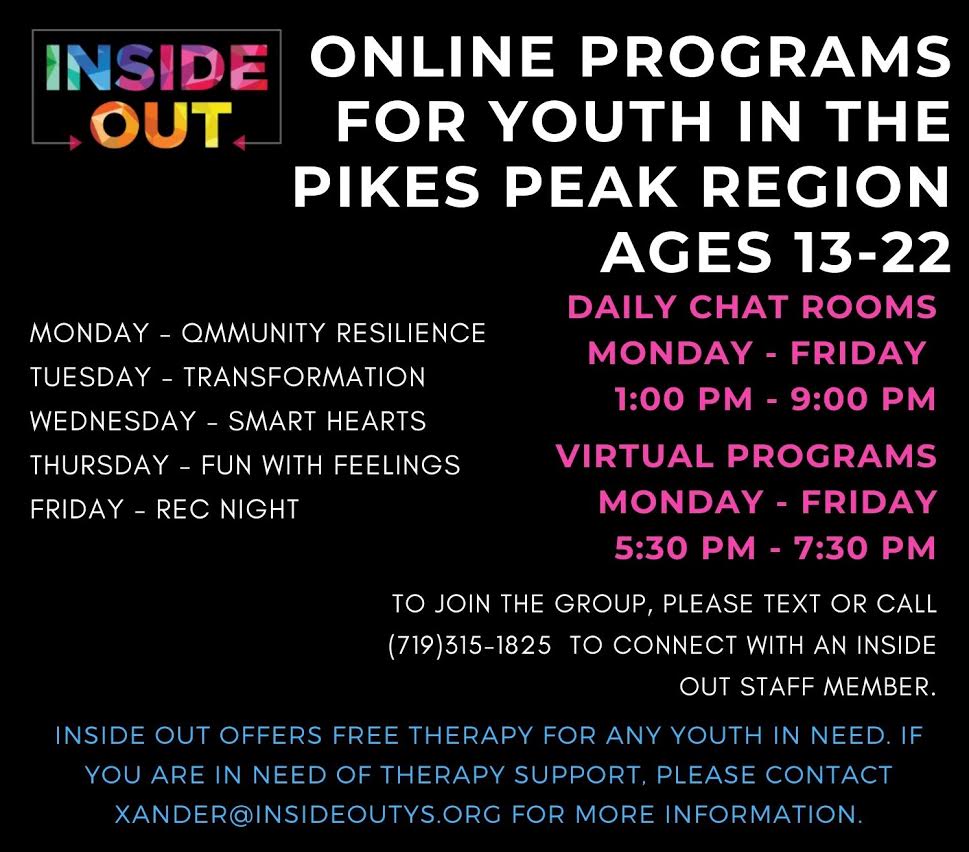 COVID-19 Newsroom and Updates
Staff members at Inside Out in Colorado Springs, Colo., which has moved its services to virtual platforms following its coronavirus-related closure in March. (Inside Out) Now that LGBTQ centers are closed, hopefully temporarily, and despite the fact that many have brought their support services to video platforms, directors are worried about what...
Thank You to Our COVID-19 Response Sponsors!